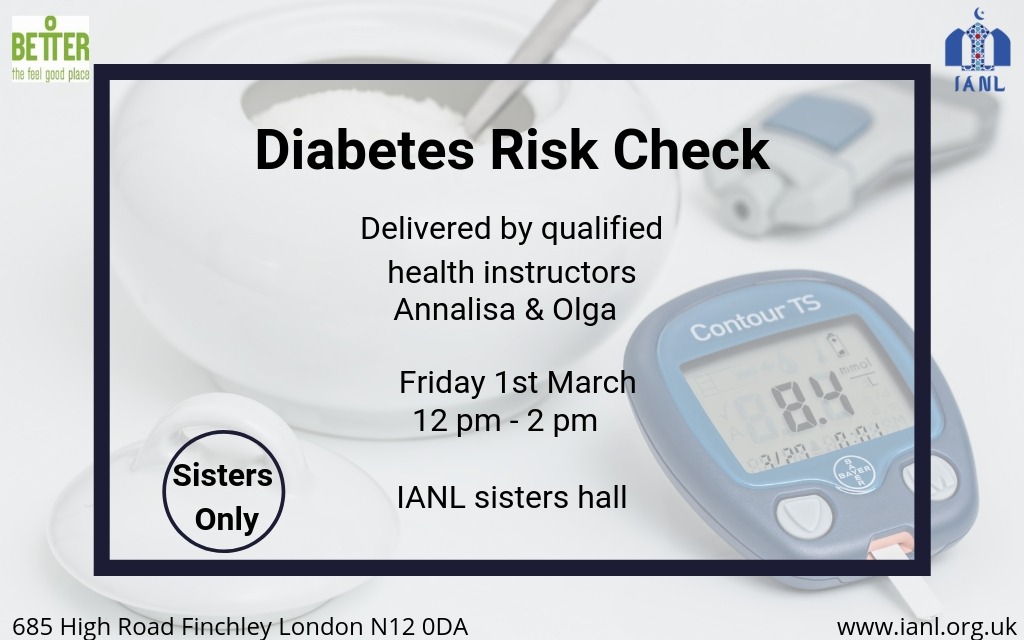 IANL will be hosting a Diabetes Risk Check clinic for sister on Friday 1st March. Find out more.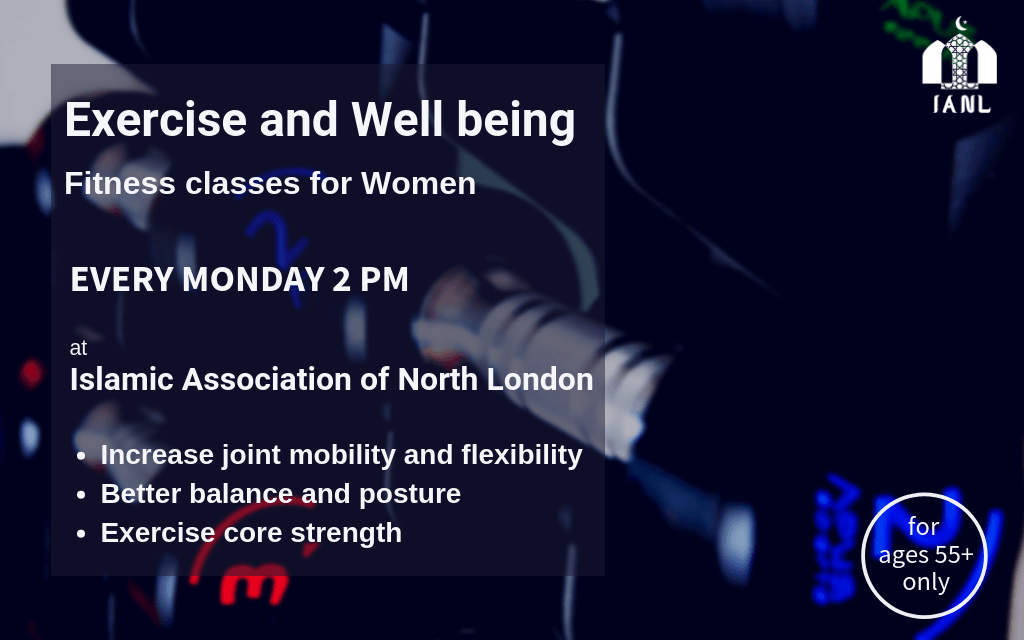 Take part in exercise classes specifically tailored for sisters aged 55+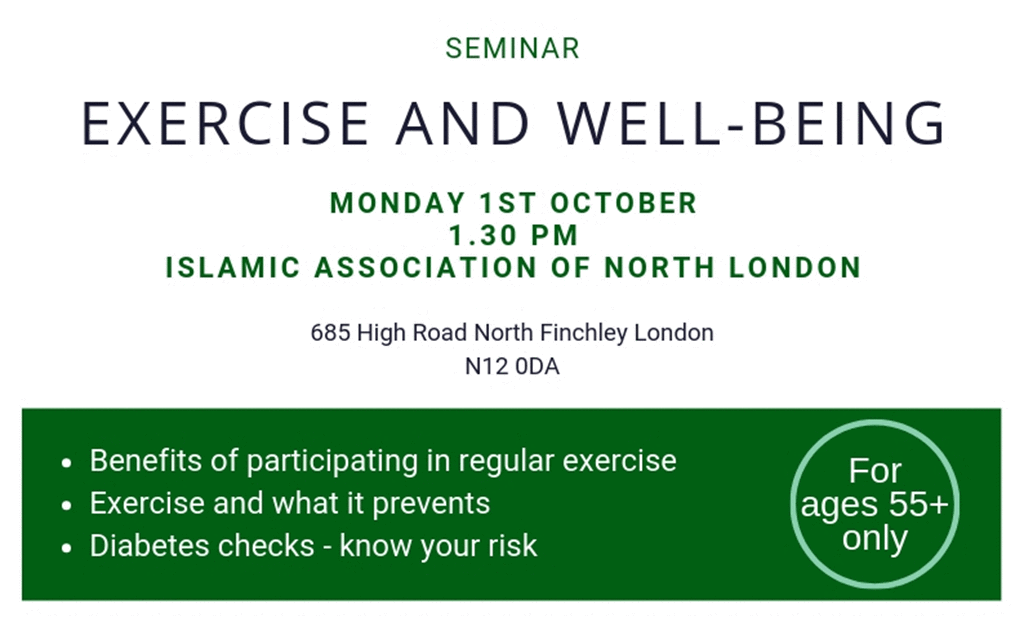 Book now and join us for an excellent seminar for those over 55 on how to stay healthy. Including a diabetes check, advice on exercising.