Mon 25 June 2018
Prayer
Time
Jamaat
Fajr
3:00am
3:30am
Sunrise
4:44am
Dhuhr
1:06pm
1:30pm
Asr (Mithl1)
5:27pm
Asr (Mithl2)
6:41pm
7:00pm
Maghrib
9:26pm
9:31pm
'Ishaa
10:56pm
11:06pm
Next Friday Jamaat times
1:30pm & 2:30pm
Sisters Tuesday Weekly Halaqah (Islamic Talks)
Tue 26 Jun 11:15 am - 1:00 pm
Weekly Qur'an translation in English
Wed 27 Jun 12:30 pm - 2:30 pm
Tafseer Classes In English for Sisters
Thu 28 Jun 12:30 pm - 2:30 pm
Please support the Mosque
Your donations help provide services to the community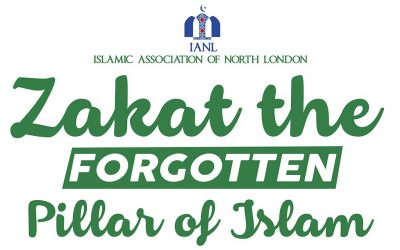 Ever wondered why we have to pay Zakat? Or who is eligible to receive it? For answers to these questions and more relating to general Zakat topics. Join us for an interactive seminar on Zakat this Ramadan Sunday 20 May after Dhuhur Salah...
read more
Please Support The Mosque
Your donations help support the mosque and provide services to the community.