Phase One Reopening Guidelines 
We are pleased to announce the phased reopening of the Masjid will commence on Wednesday 5th August for brothers only.
Phase One of the reopening plan will see the Masjid opening for Maghrib prayer only with a limited number of Mushaleen able to pre-book a ticket to pray in congregation.
There are strict rules in place to minimise the risk of the virus spreading and ensure the safety of everyone attending. Please familiarise yourself with the following protocols that have been devised by our Committee.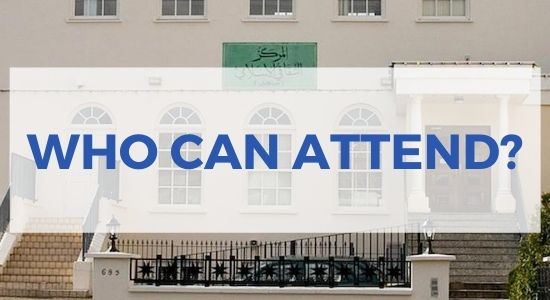 Can I attend the Mosque?
If you are fit and healthy and satisfy the conditions below:.
Over 12 years of age. Children under the age of 12 are recommended not to come.
Under 70 years of age. Those aged 70 and above are advised to pray at home.
Do not have an underlying health condition
Are not in frequent contact with people aged over 70 or those with underlying health conditions even if you are otherwise healthy (e.g. family-carers, nursing home workers)
Free of Covid-19 symptoms (

click here

for more information)

Are not shielding
Are not living with someone who is shielding or who is over 70
Do not work on the frontline i.e. in hospitals
Have not recently returned to the UK from a country that requires quarantine within the last 14 days
The advice above is given for your safety and others. Attendance is at your own discretion.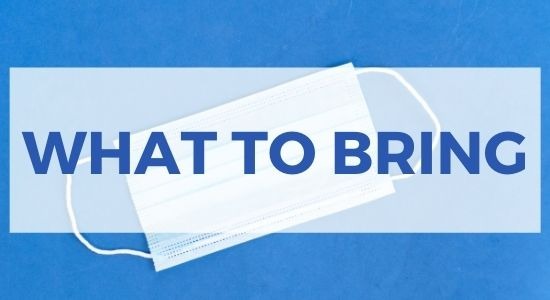 What to bring to the Mosque
Please ensure you bring the following items with you to the Mosque.
Your Ticket for Salah – Please bring the confirmation email 
A face mask – this must be worn at all times
Prayer mat – Please bring your own prayer mat.
A bag for shoes 

Your own Quran and Tasbih (optional)
Failure to bring the above will prevent entry into the masjid
Reserve your space
Due to limited spaces to ensure social distancing please reserve your space to avoid missing the prayer.

Make sure you have a confirmed reservation. Note the date and prayer slot to ensure you don't miss it.

We are using

Eventbrite

 to reserve spaces. Please visit the  website using the link below to book the date and prayer time you wish to attend.

Reserving in advance will help avoid delays on entry and support the track and trace system in the event of a positive case of COVID-19.
Prior to leaving your home
Ensure you make Wudhu before coming to the mosque and maintain it, as the Wudhu and toilet facilities will be closed at IANL  
Please ensure you bring the following items:
Your confirmation ticket for Salah

A face mask – this must be worn at all times

Your own prayer mat 

A bag for shoes 

Your own Quran and Tasbih (optional)
Failure to observe any of the above will prevent entry into the mosque
Arrival at IANL
Arrive early. Gates open half an hour before prayer and doors of the mosque open 15 mins before prayer. No admittance once salah starts. 
Arrive in an orderly manner and take care not to disturb the neighbours. Keep entry to their premises clear of any obstruction
Face masks must be worn at all times
Follow instructions from IANL staff and volunteers at all times. Failure to cooperate will not be tolerated
Follow the queuing directions in the IANL forecourt using the floor markers to observe social distancing measures 
Be patient. You may be waiting in the queue for a period of time. Prepare for any adverse weather by bringing a coat and umbrella
Put your shoes in your bag and keep it with you. Shoe racks will be out of service
A one way system will be implemented. Follow the directions into the prayer hall
Place your prayer mats on the marked spaces in the prayer halls. Do not pray in any other locations
Exiting IANL
As soon as Jamaat prayers are complete the exiting process will begin 
Exiting will be carried out in an orderly, row by row fashion. Be patient and await instruction for your row to begin exiting the hall
Take all your belongings with you and leave nothing behind. All items left behind will be disposed of. 
Do not congregate in the car park or outside the mosque premises and do not disturb the neighbours