IANL Membership
By becoming a member of IANL you will have a say in how the organisation is run and be able to participate in its Elections.
Member Duties
Duties of members include:
Furthering the purposes of the CIO and holding the organisation to account
Participating in achieving the objectives of the Masjid including joining working groups and committees
Attending and participating in General Meetings including voting on resolutions
Nominating and electing Trustees and the President
Eligibility
Membership of the CIO is open to any Sunni Muslim who:
Is a permanent resident of the UK
Permanently resides or works in the Borough of Barnet, or a general meeting of the members decides otherwise in the event that a regular attendee resides just outside the boundaries of the borough
Has been a regular attendee for at least two years (unless otherwise agreed by a majority decision at a meeting of the charity trustees)
Agrees with the objects and rules of the CIO
Membership Form
If you would like to join please complete the form below: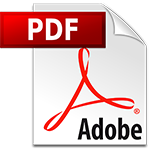 Returning the Form
Return the form to us signed and with the following:
£10 cheque for admin fee made payable to "Islamic Association of North London". (Admin fee is non refundable)
Proof of residence (recent gas/electric/telephone bill or a copy of your drivers licence)
Photocopy of Passport
Membership Fees
The annual membership fee is £50.