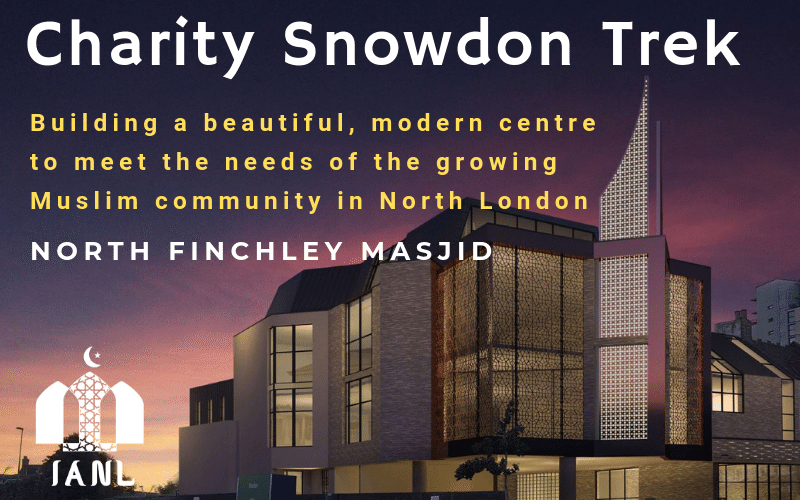 Hamid and Nabila's Sponsored Snowdon Climb
As-salamu alaykum,
Thank you for coming to our Sponsorship Page.
We are climbing to the top of Mount Snowdon to raise money for the IANL Redevelopment Project which will provide a beautiful, modern space to meet the increasing demand for:
– Prayer by increasing masjid capacity 4 times over.
– Education. Providing additional space for much needed Islamic education to our children.
– Dedicated Sisters facilities.
– Youth Zone to engage our children in an Islamic environment.
– Cater to the needs of the Muslim family in London.
More details can be found at: https://ianl.org.uk/future/
Please take advantage of this opportunity and sponsor us and may Allah reward you for your donation in this life and the Hereafter.
Hamid and Nabila Qureshi
Recent Donations
Congratulations! To both of you!!
May Allah accept your efforts and reward you Ameen
Go well guys. May Allah reward you both for this. Power to the weak ones !
May Allah accept all your efforts and reward you abundantly in both worlds Ameen
RA
Roshan Abdul Gani Dada
£11.00
May Allah reward you both. All the best
All the best to both of you!
May Allah make it successful ameen