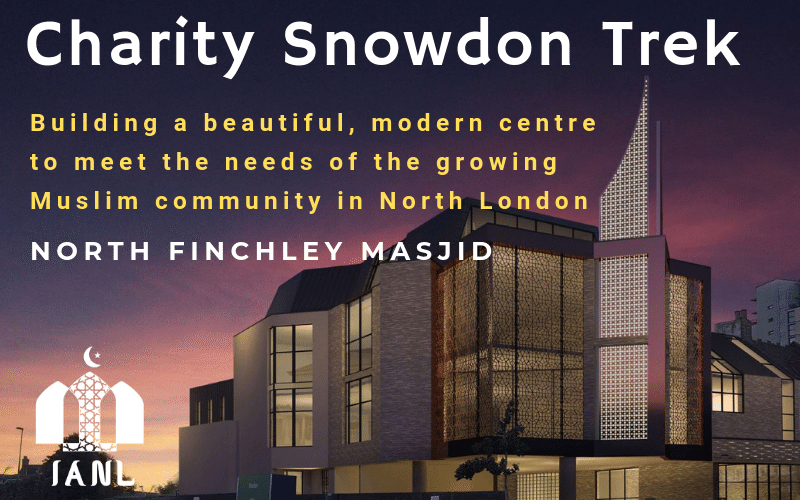 Aymen's Sponsored Snowdon Climb
As-salamu alaykum,
Thank you for coming to our Sponsorship Page.
I am climbing to the top of Mount Snowdon to raise money for the IANL Redevelopment Project which will provide a beautiful, modern space to meet the increasing demand for:
– Prayer by increasing masjid capacity 4 times over.
– Education. Providing additional space for much needed Islamic education to our children.
– Dedicated Sisters facilities.
– Youth Zone to engage our children in an Islamic environment.
– Cater to the needs of the Muslim family in London.
More details can be found at: https://ianl.org.uk/future/
Please take advantage of this opportunity and sponsor us and may Allah reward you for your donation in this life and the Hereafter.
Aymen Belkacemi
Recent Donations
This £10 was kindly donated by Mr Atta May Allah Sw reward him and accept it from him . Ameen
Suzan and Fatma
MashaaAllah Aymen May Allah reward you Ameen.
SM
Shehla Mariam Majeed
£10.34
May Allah accept your efforts. Aameen.
Aymen, Mashallah very good cause and may Allah SWT reward you all for your efforts.
May Allah Sw reward you and accept it . Well done brother.
May the fruits of your climb materialise with Allah s.w.t. on your Mizanul-Hasanaat. Climbing is Sunnah!